Photographs
The stepped entrance descending to the stable. The structures above ground date much later, to the medieval Islamic period.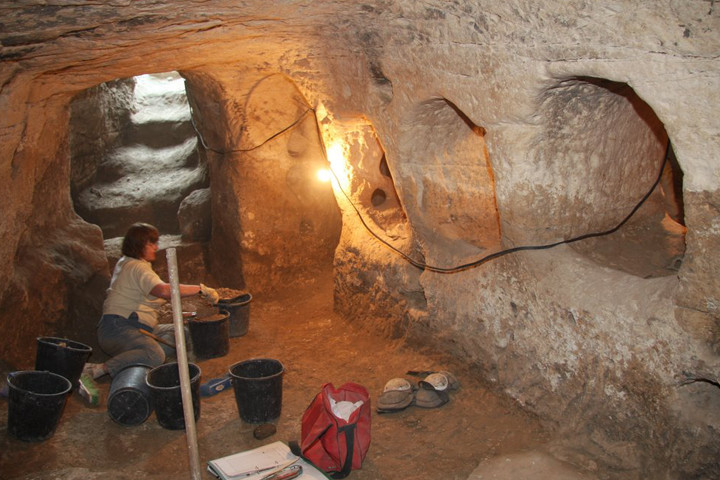 Excavating the stable.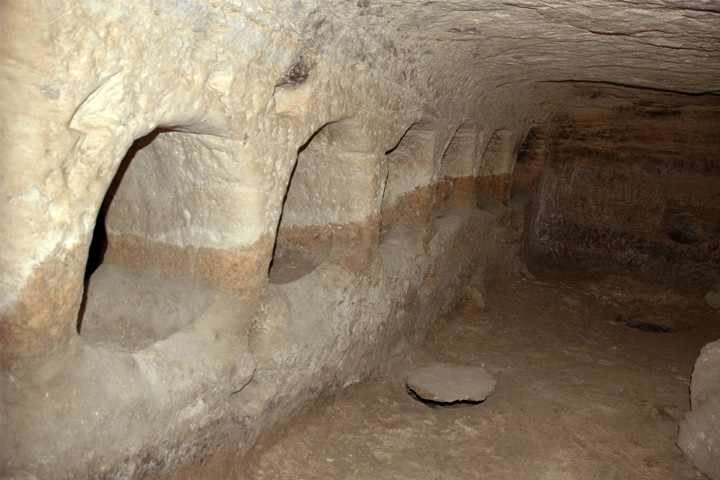 Stone-carved mangers.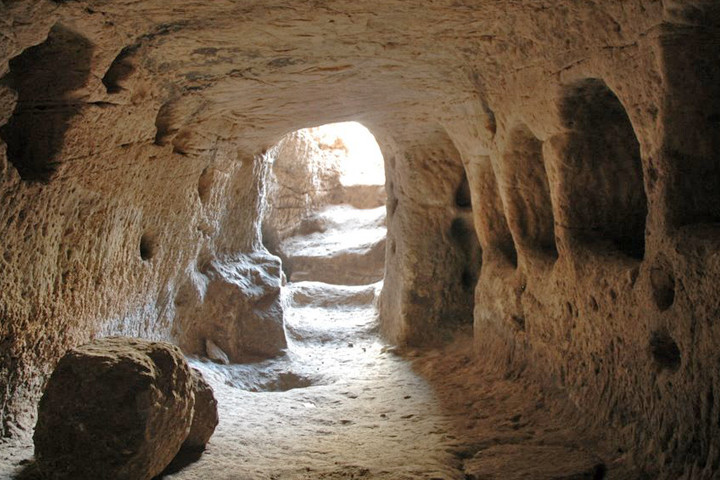 The entrance staircase as seen from inside.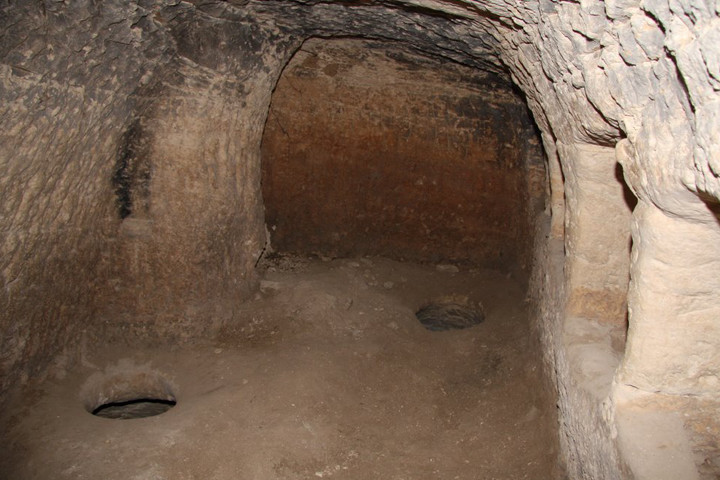 The second, inner chamber of the stable.
A urine collecting pit, used for the production of ammonia.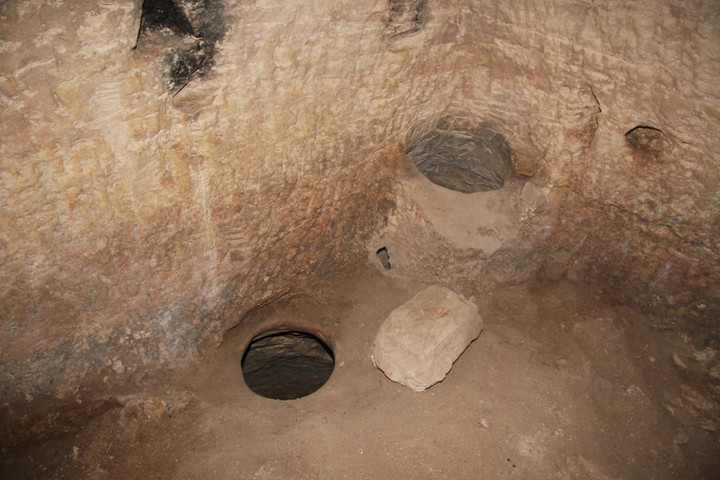 A water and food trough.
Virtual Tour
You can take a virtual tour of this facility in two ways.
On your computer or tablet, drag your finger around the screen to experience a full 360-degree view. When you see a round burst, click it to move to another location.
If you have a VR viewer such as Google Cardboard and a smartphone, you can experience each discovery in stereoscopic virtual reality. When you see a round icon, you can view it for two seconds before being taken directly to another location.
Video
Video Transcript
We are in the subterranean stable dated the third or the second century BCE and was in use until the 1st century CE until the destruction of the settlement in the end of the Second Temple period. We have six mangers where the animals, probably donkeys, ate and were fed. Below the mangers we uncovered two urine pits where the urine of the animals was collected and used as a fertilizer for the fields. On the other side there's another room where another six or seven animals, donkeys as well could be held, with a trough for water.
Description
A rock-hewn subterranean stable was discovered to the west of the Large Columbarium. A narrow five-stepped passageway descended into the stable (19 × 20 feet and 6 feet high), which was divided into two chambers by a wall (3.2 × 15.6 feet), with the opening to the second chamber on its left side. The dividing wall contains six feeding troughs at a height of nearly two feet from the floor. Bored holes, to which the rope that held the animals—apparently donkeys—was tied, are seen between the troughs and on the doorposts. The second chamber contains two hewn pits (1.3 feet deep) in which the feed for the donkeys may have been prepared. Niches for oil lamps are seen along the stable walls. An alcove is seen in the northeastern wall, its purpose unknown. A large basin was exposed in the northeastern corner, and apparently served as a water trough. Five large bell-shaped basins (6.5 feet deep) were carved into the floor of the stable, two in the first chamber and three in the second first chamber. One theory is that they collected the donkeys' urine, which was used for the production of ammonia for fertilizer. We are cannot know for certain when the stable was constructed and for how long it remained in use. Though the structures aboveground date to the Mamluk period, the stable may be much earlier, possibly from the Hellenistic period.Support Beit Lehi