Photographs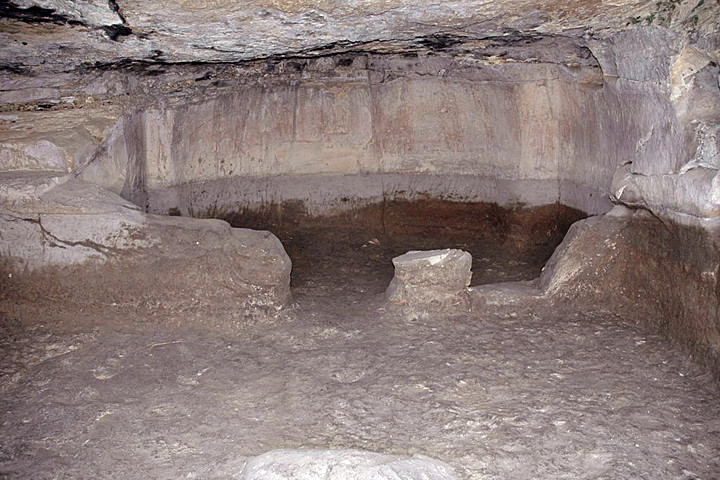 The interior of the chapel. Beyond the partition is the semi-circular apse, into which only clergy could enter.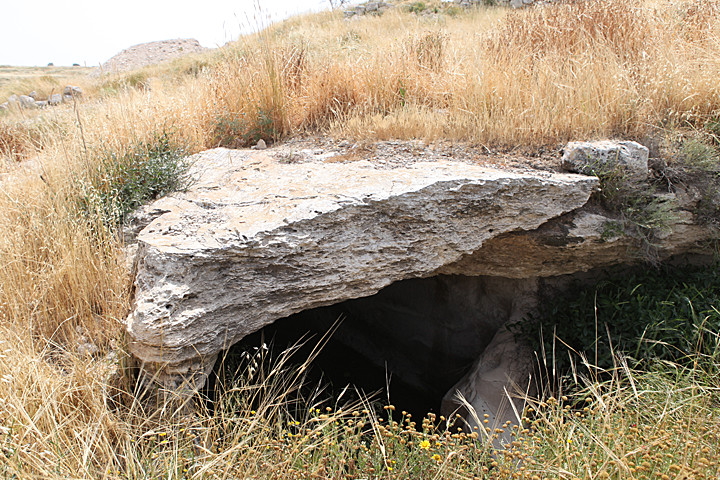 Entrance to the chapel.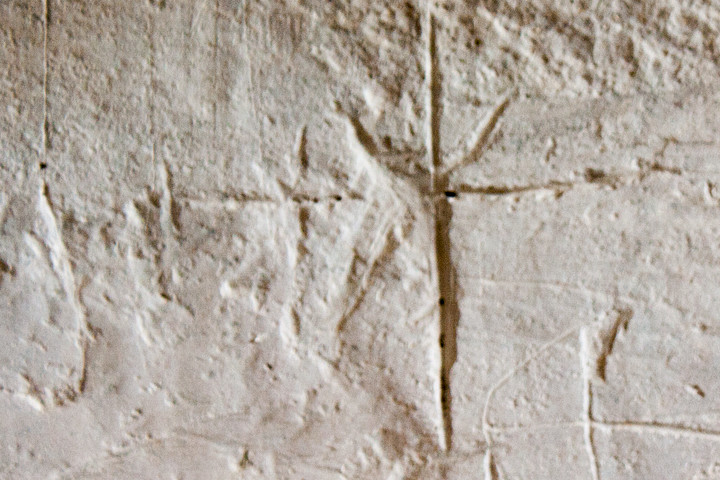 Carved crosses.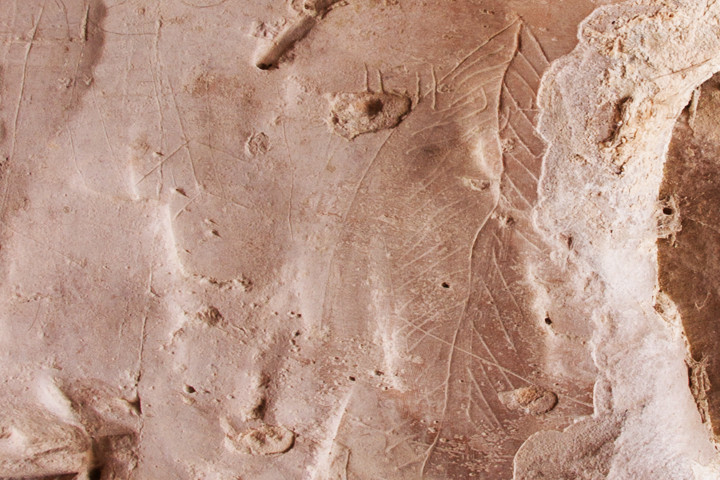 The image of a fish inscribed into one of the chapel walls, no double alluding to the Greek word ichthus – a backronym translated into "Jesus Christ, Son of God, Savior.".
Virtual Tour
You can take a virtual tour of this facility in two ways.
On your computer or tablet, drag your finger around the screen to experience a full 360-degree view. When you see a round burst, click it to move to another location.
If you have a VR viewer such as Google Cardboard and a smartphone, you can experience each discovery in stereoscopic virtual reality. When you see a round icon, you can view it for two seconds before being taken directly to another location.
Video
Video Transcript
The subterranean chapel is a small chapel that was hewn in a cave and faces to the East like most of the chapels and christian churches in the Byzantine period in Israel. It dates to the middle of the fifth century CE, which means that it's prior to the main Byzantine church that we found at the site. The subterranean chapel is divided into two sections. The apse facing to the east and divided by a screen from the main hall, in which we've found the base of an alter. On the walls we found Christian symbols and monograms like crosses and the fish bone, which symbolizes Jesus.
Description
A small subterranean chapel was discovered west of the large columbarium and northeast of the church, dating from the fifth to eighth centuries. The space is entirely rock-hewn. Four steps descended into the main chamber, measuring 13–18 × 18.3 feet, which was separated from the apse (a semi-circular or polygonal section of a church, almost always on the east; 4.6–7 × 13.5 feet) by a 1.3-foot high enclosure wall with an opening in its center, meant to mimic a chancel screen. A rough square-shaped protrusion (3.2 × 3.2 feet and 6.5 inches high) was left in the center of the floor, possibly the remains of an altar.
The chapel contains several niches in its walls, apparently meant either for candles or for placing ritual items. Inscriptions of graffiti was also found on the walls, comprising several crosses, a tree or a fishbone, and possibly the Greek letter Lambda (Λ) or Alpha (A) in a frame. While the chapel cannot be securely dated, a dating of the fifth to eighth century AD is possible since Christian remains from that time period have been found. We would like to point out that the clear axial orientation of the chapel, the stairs, and the apse enclosure wall, are all indications that a great deal of thought was put into the chapel's planning.Support Beit Lehi